On April 11th, World Parkinson's Disease Day, Guangzhou Panyu International Recovery and Senior Care Center held a lecture to help the residents to understand the Parkinson's disease and understand their physical condition from a more professional aspect. The invited guest was Dr. Zhong Gaoxian, deputy director of Department of Neurology of Second Affiliated Hospital of Guangzhou Medical University.
In 1817, Dr. James Parkinson, a British physician, discovered a new disease: the patient's limbs were shaking, the muscles were stiff and slow. This is the initial description of Parkinson's disease. To commemorate his contribution, since 1997, the European Parkinson's Disease Association has identified his birthday, April 11th , as World Parkinson's Disease Day. On this day, related activities are held to spread the awareness of the disease and to promote related research and treatment.
In the lecture, Dr. Zhong introduced the emergence and influence of Parkinson's disease. He also explained the latest "Chinese Parkinson's Disease Treatment Guide" for everyone, and used clinical experience to summarize the treatment and prevention of the disease. Dr. Zhong also encourages the elderly to try to keep the good mood, which is more conducive to control and improvement.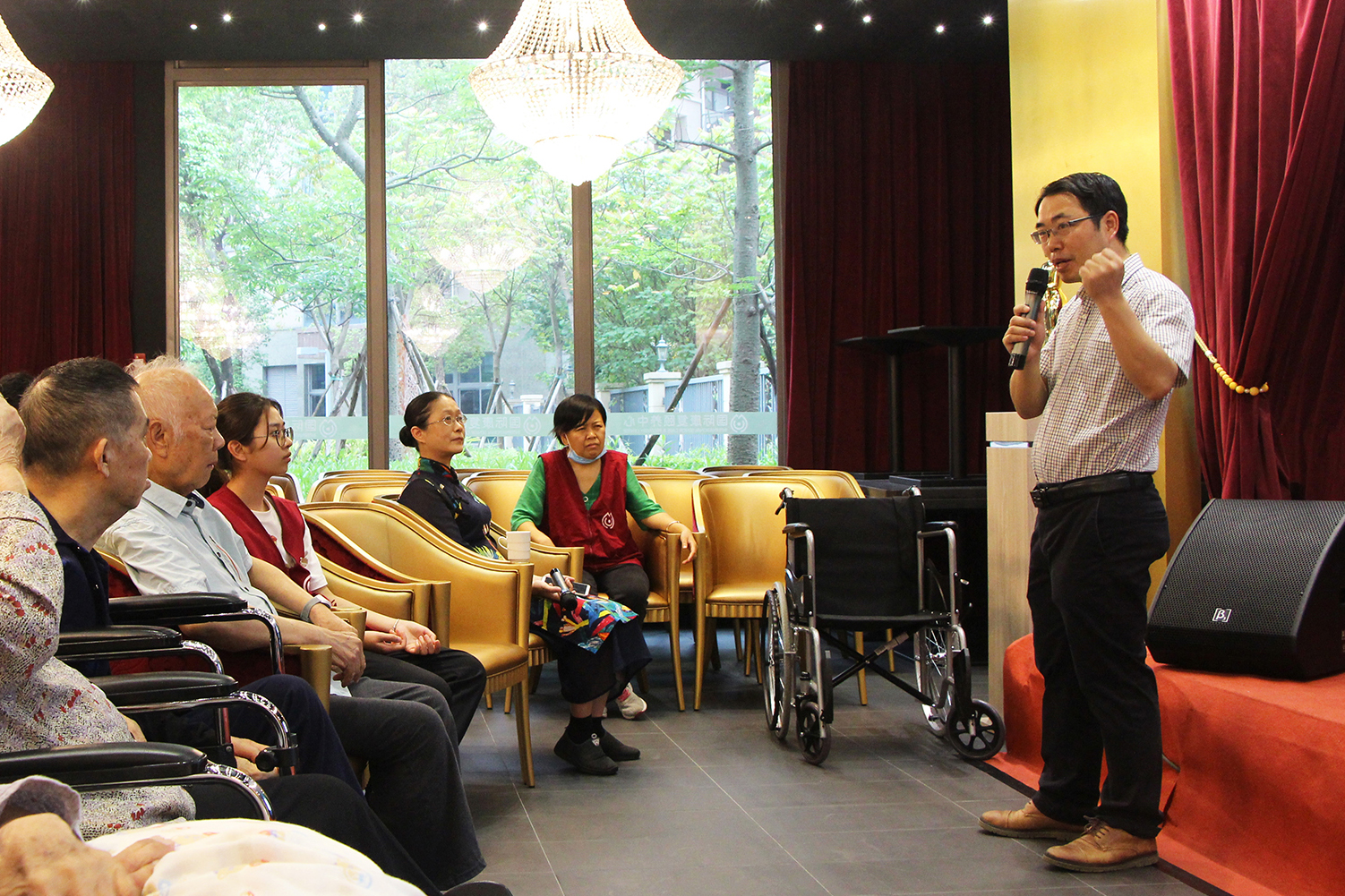 Here, age and physical condition can never be an obstacle to enjoying their wonderful life. With the increasing cooperation, more professional institution will come here to provide this kind of knowledgeable activities for the resident. The life here is in gold.