On April 28th, the 1th China Merchants-Colisée Seniors' Sports Meeting was successfully held in Shekou Nursing Center. The residents in the nursing home actively participated and achieved remarkable results.
The games consisted of six events: darts throwing, basketball shooting, golf, blowing candles, clamping glass beads and paper plane competition. Among them, the clamping glass beads and paper plane competition are innovative projects proposed by the residents.
In order to involve as many residents as possible, all the events are set with different height and suitable distance for standing ones and wheelchair-ridden ones.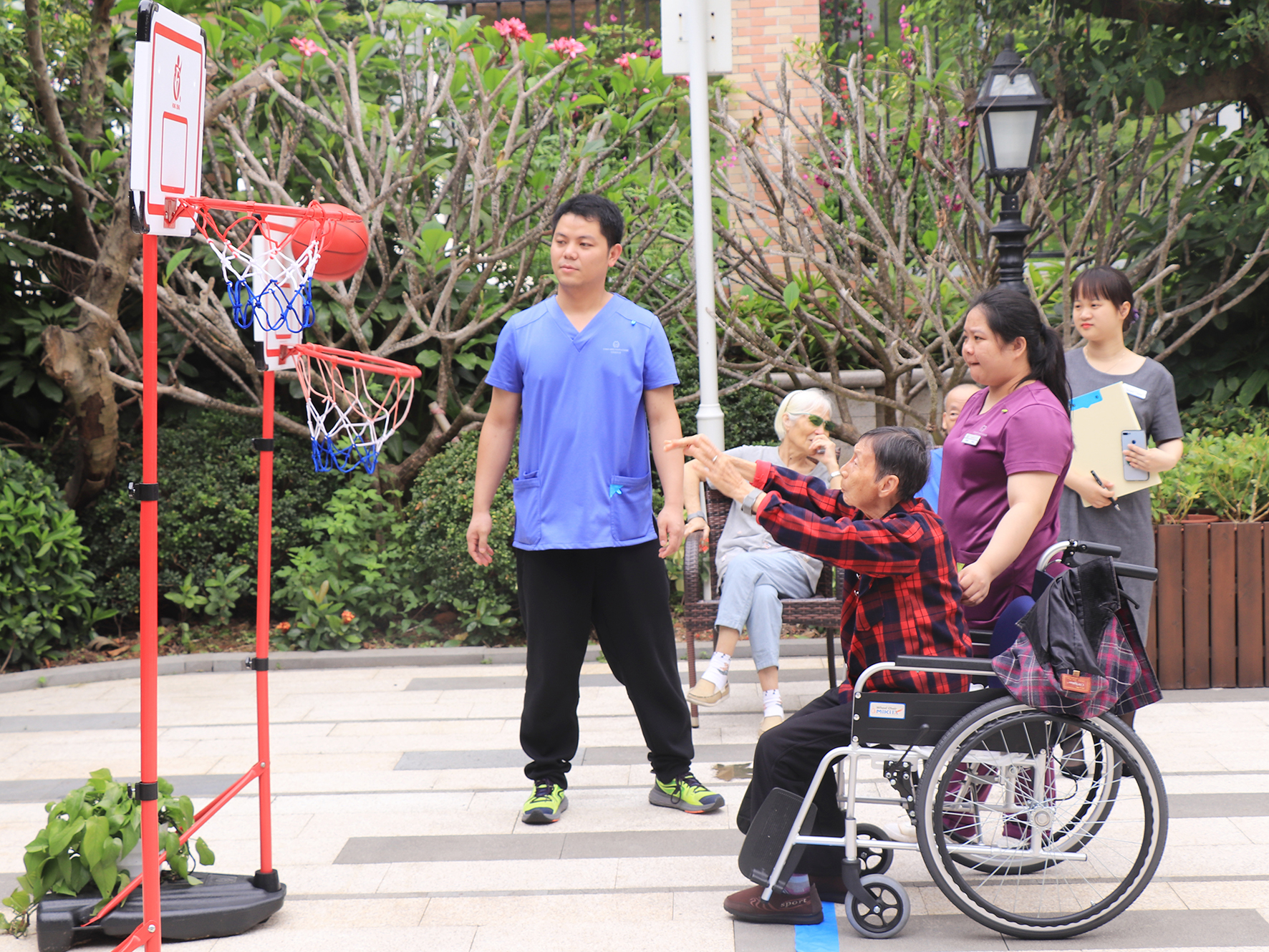 Darts throwing and basketball shooting excellently exercise the strength and stability of the upper limbs.
Pushing golf is a great way to exercise precision and mental concentration.
Blowing candles can exercise the lung capacity.
Clamping glass beads with chopsticks, training their strength, coordination and flexibility of the fingers.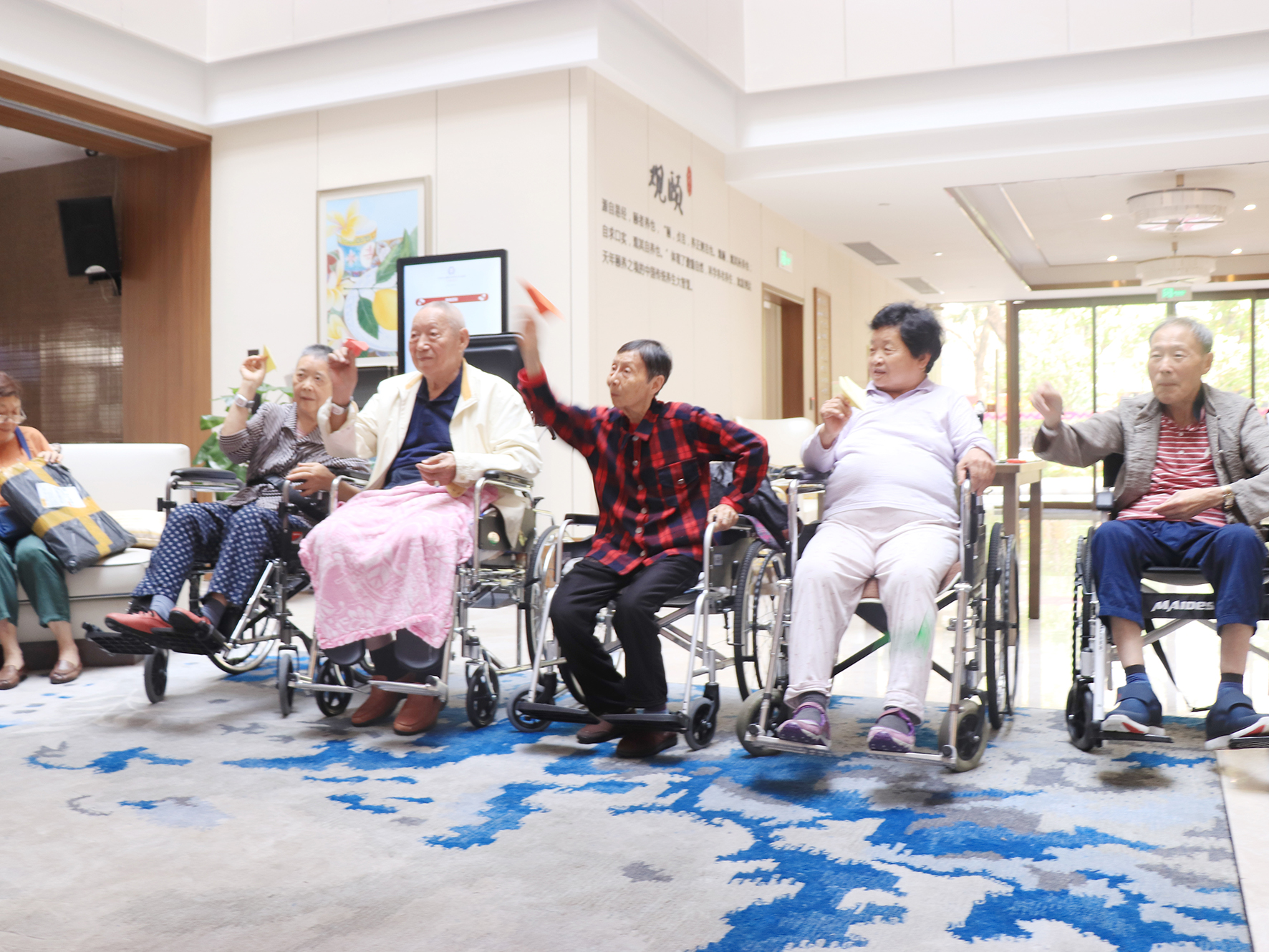 Paper plane competition. First, the residents choose their favorite colored paper, then make the plan follow the staff step by step. When they finish, they fly it out, the farthest plane win the game.
Although the whole process is relatively complicated, they laughed all the way. Everyone recalls that the naughty and tricky when they were young, but the paper plane is now a competition in our nursing home.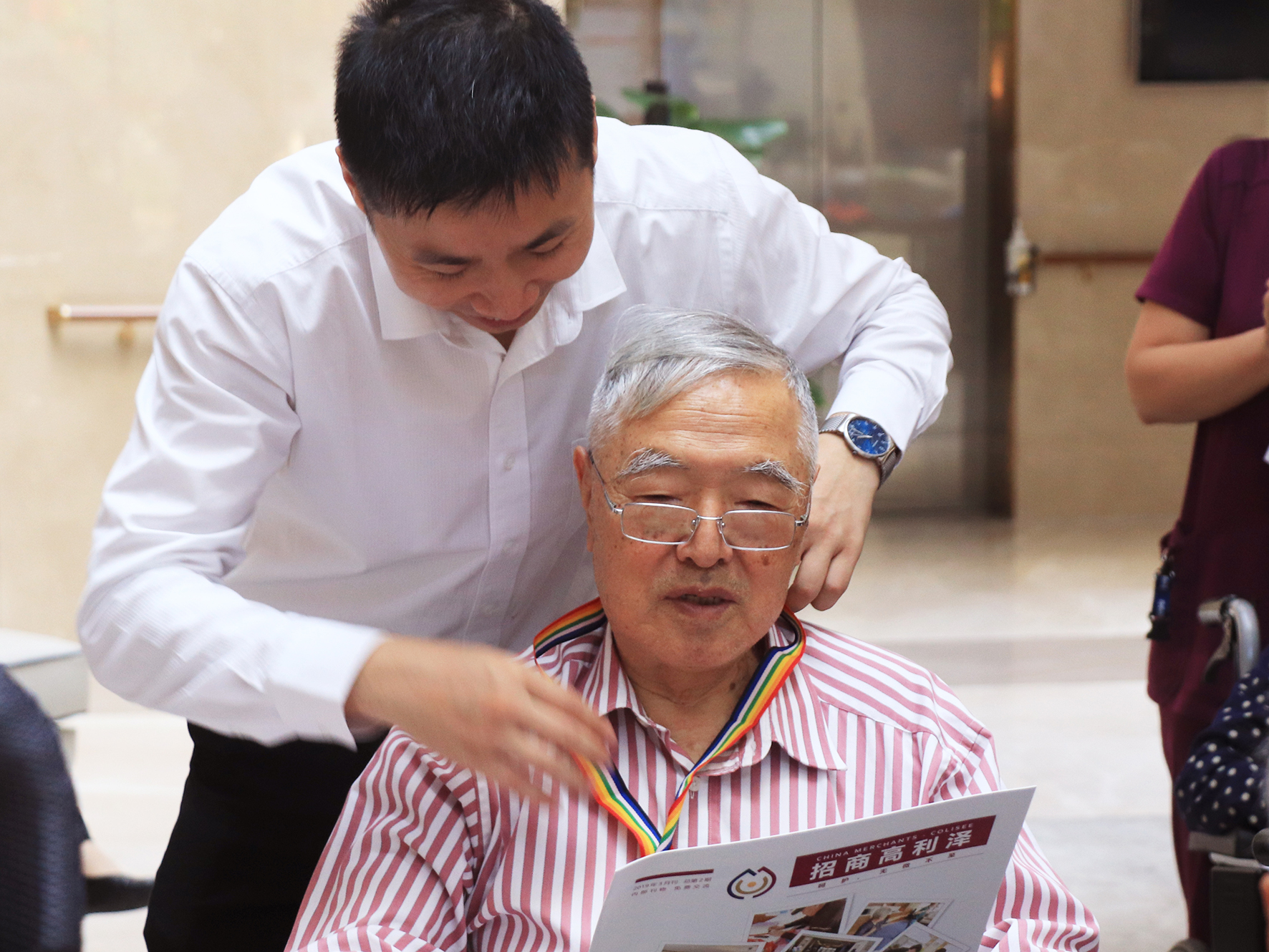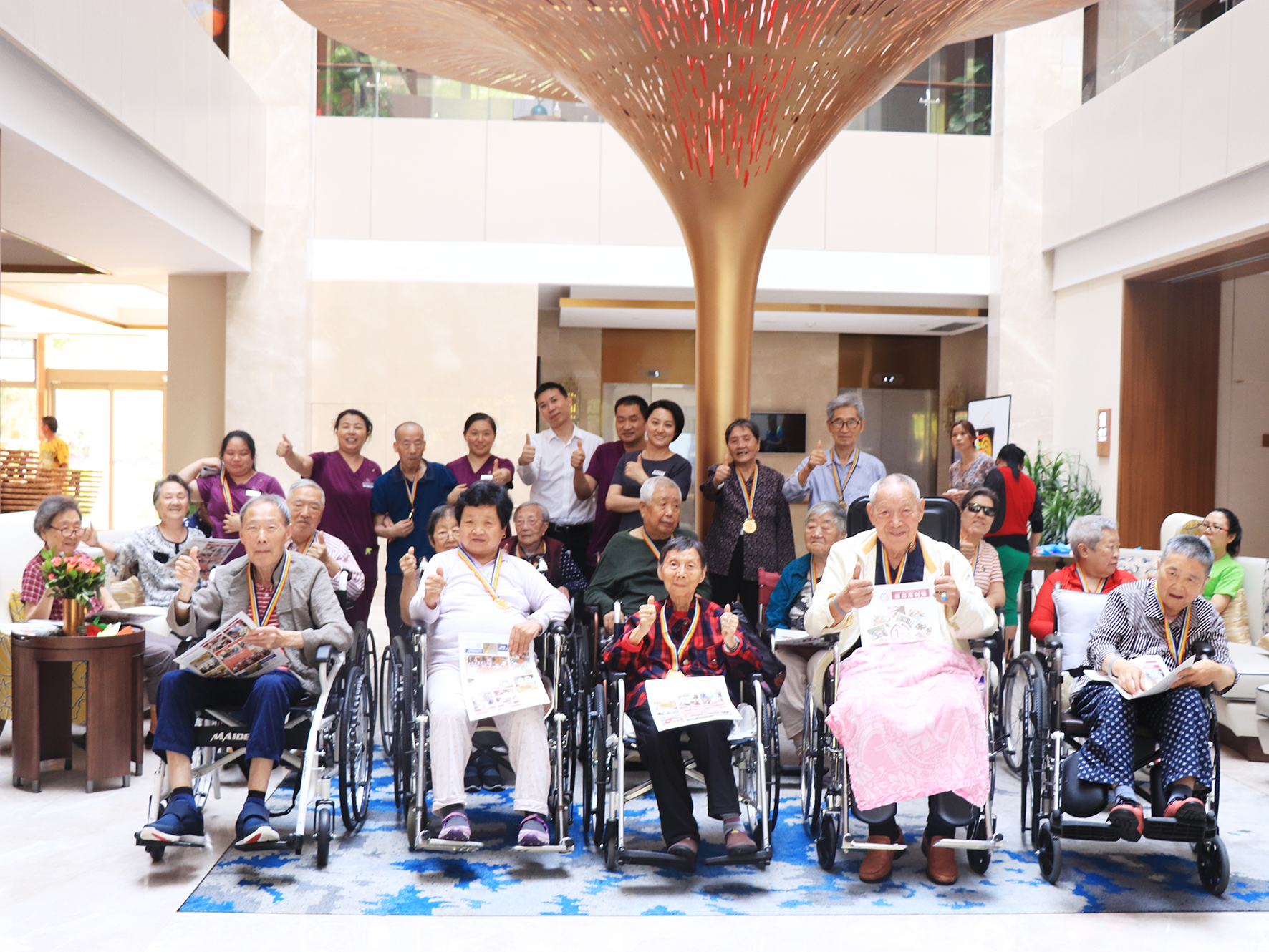 The 1th elders' sports meeting ended in a round of applause and cheers. Here, they seriously enjoy the beautiful life moments. For the sports meeting, we do have our unique style –
"Health first, Friendship second, Competition third."