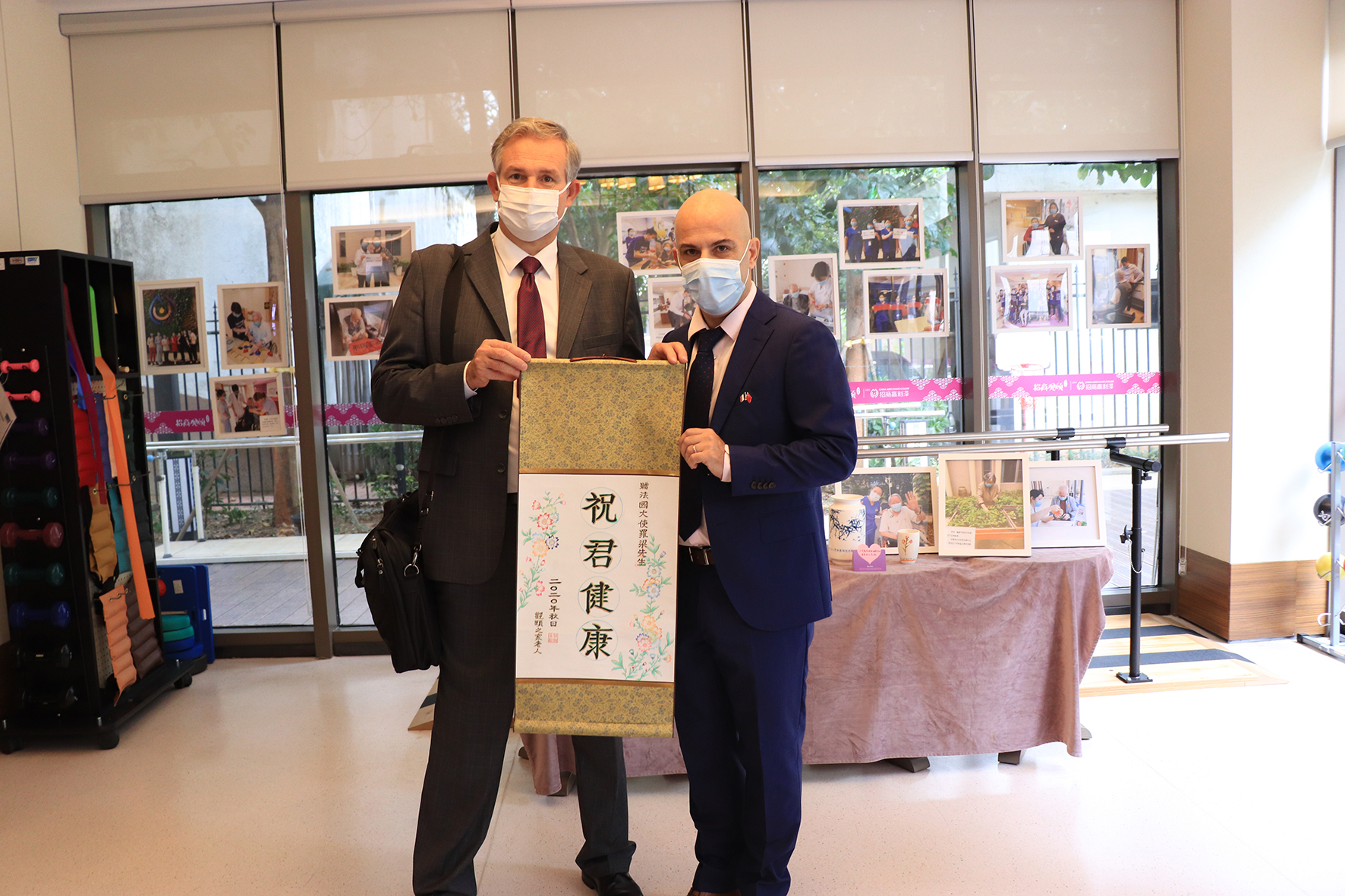 Mr. Laurent BILI, French Ambassador in China visited China Merchants-Colisée, also with Siv Leng CHHUOR (French Consul General in Guangzhou), Mr. Jean-Marc FENET(Minister Counselor of the French Embassy in China), Mr. Thibaut FABRE(Commercial Counselor of the Commercial Investment Office of the French Embassy in China ) and Ms. Anne BRUANT (Counselor of Health, Social Affairs and Labor of the French Embassy in China) and Mr. Andréa LAMIERI(CEO of  Legrand China).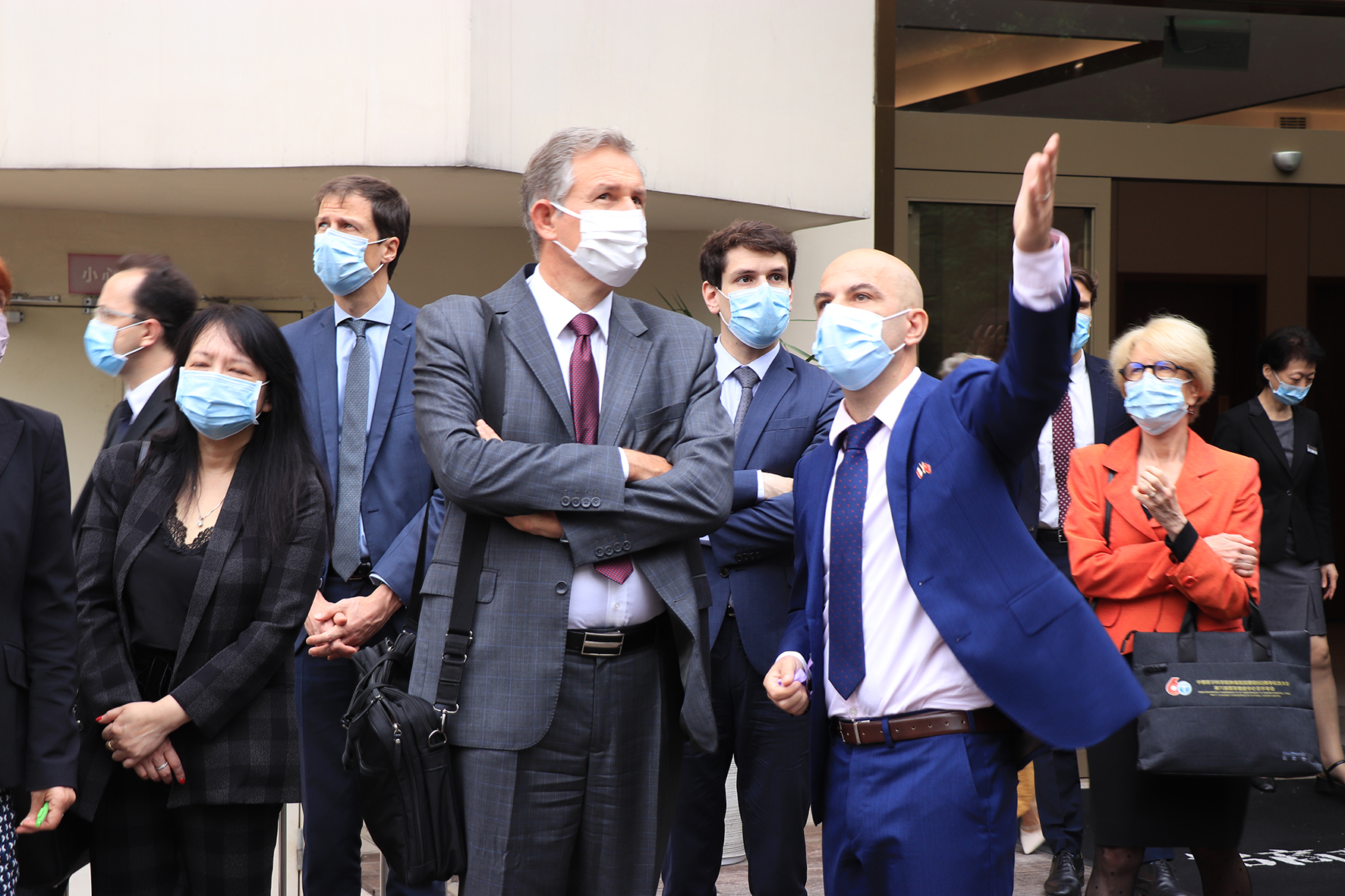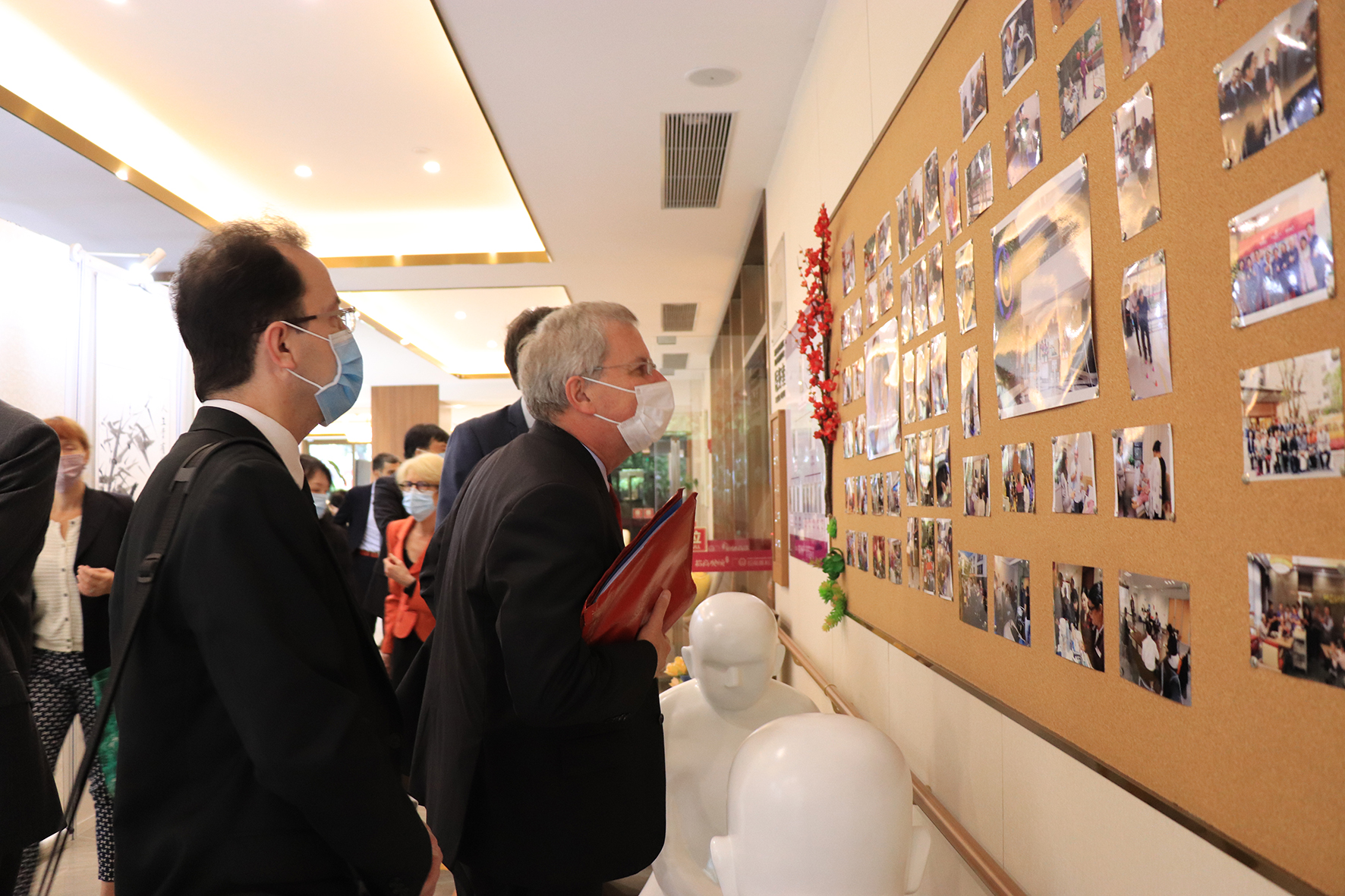 As a representative senior care project of Sino-French cooperation, Mr. BILI and the visiting guests expressed that, they are very happy to see the French senior care concept and experience implemented in China so successfully. The guests feel very cordial and moved, especially seeing the elders living in an ambiance with full of warmth and smiles, as well as different kinds of activities, like French Class in the daily life, and the scene of greeting in French.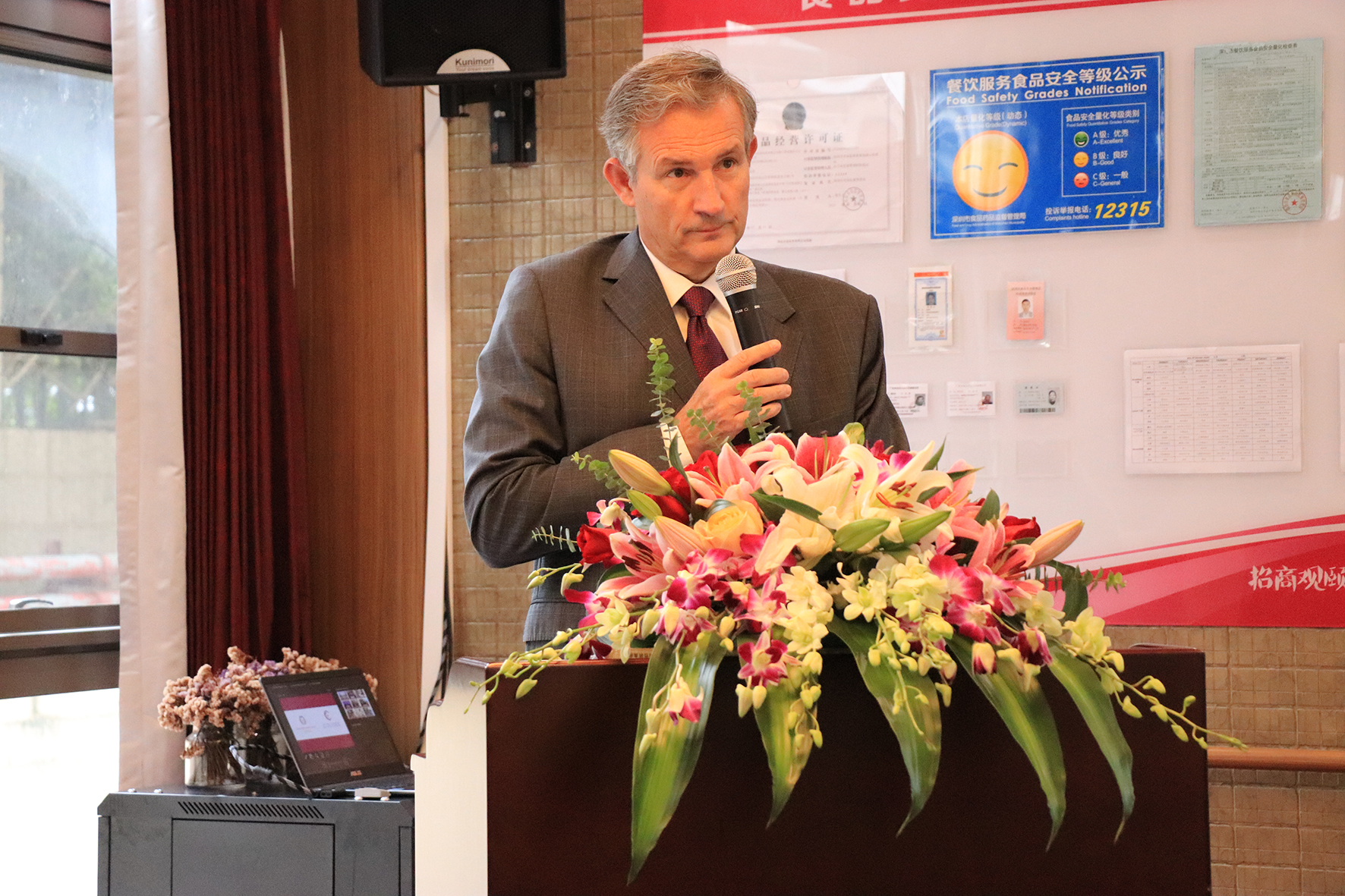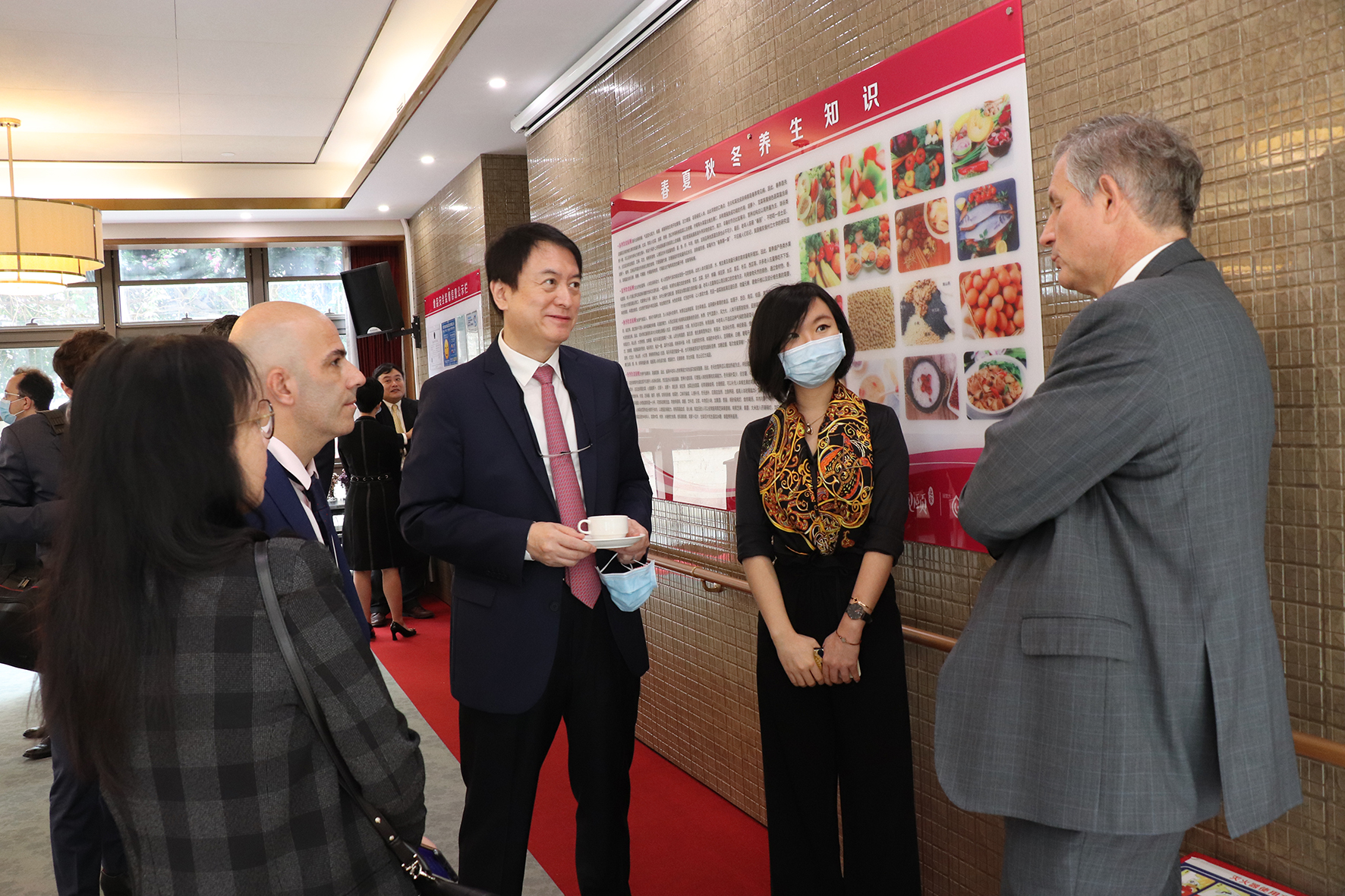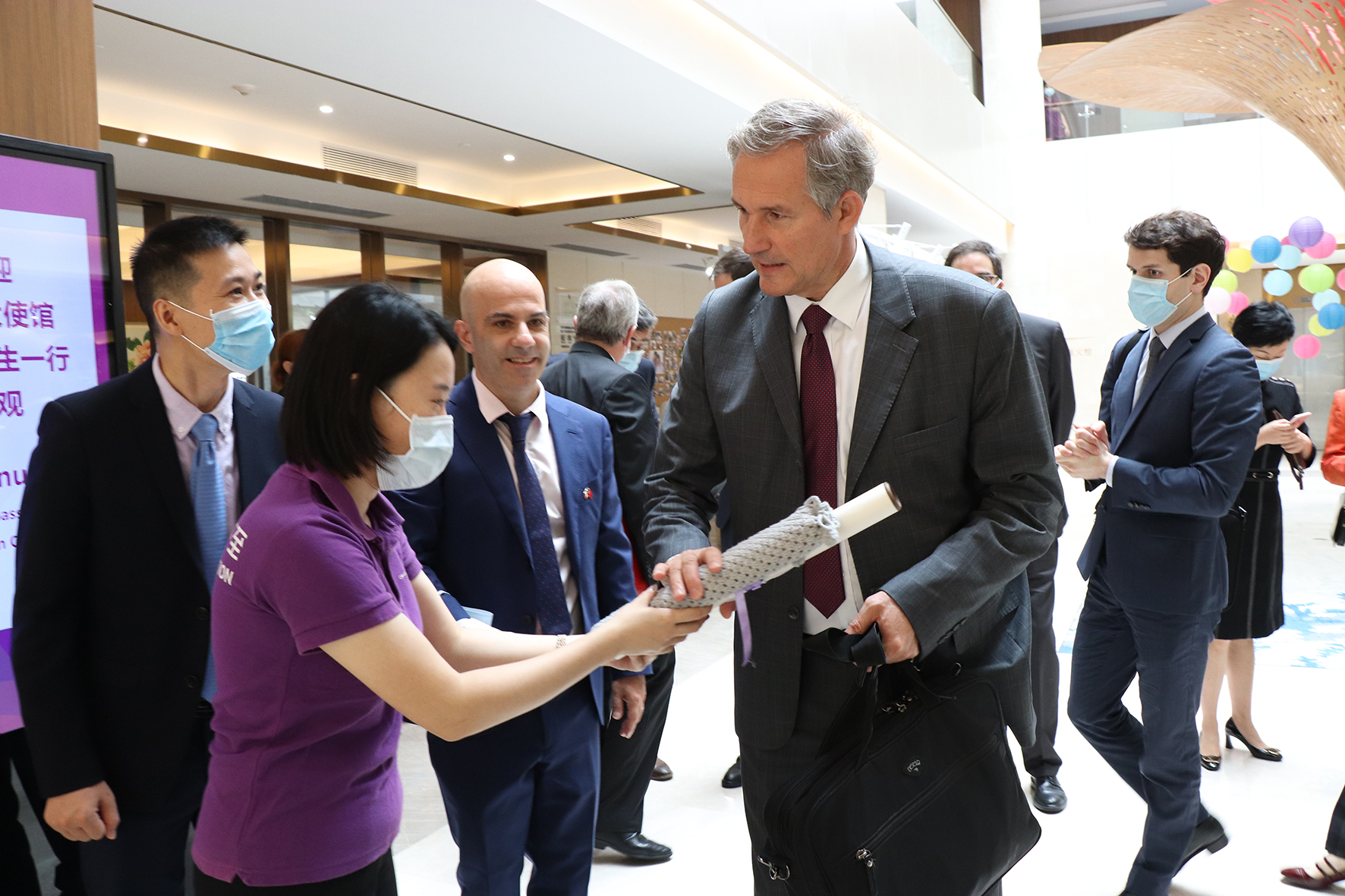 Mr. BILI expressed the hope that China Merchants-Colisée will continue to work hard to provide the beautiful French senior care service to more Chinese elders . Let's work together for the wellness and happy aging life for all the elderly.